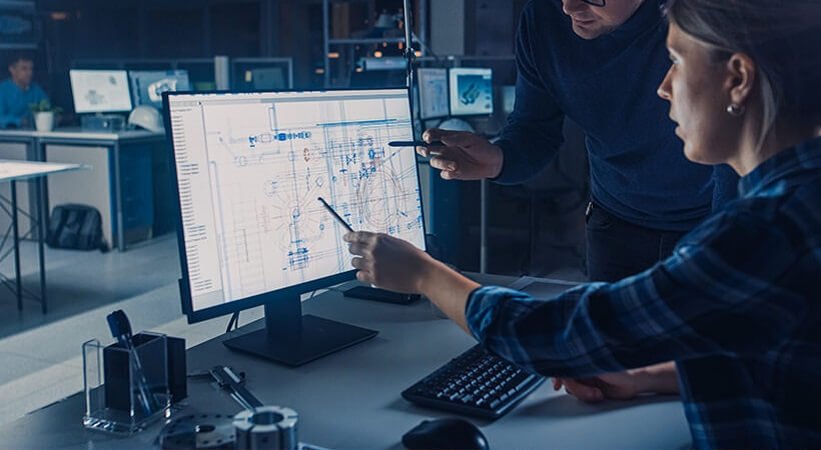 A typical building project involves a series of complex processes. Architecture, Engineering, and Construction (AEC) professionals handle various aspects of these processes to ensure that a project is successful. Computational design can help optimizing repetitive and technical aspects of the project. Why is computational design so important in AEC industry?
What is Computational Design?
Computational Design is a system that involves the use of algorithms and parameters to solve design problems. It's a method of design that can help architects and engineers in construction work more efficiently and make informed design decisions.
Computational design tools use visual programming which allows designers to get a graphical representation of their ideas as they work. With these tools, design professionals can utilize a fusion of design and computational techniques to drive smarter workflows in the conceptual process of a building project.
Computational design is a new method based on creating algorithms that use given data to make heedful design decisions for you. The diversity of use-cases is unlimited. For example, we can use computational if we want design to reduce repetitive tasks, compute geometry or make design decisions more efficient. Computational design can be rewarding in every daily step of your life, starting from finding the best form for your design and ending on producing an endless amount of needed sheets. To summarize, computational design is a new way of working, but at the same time, it is something that complements all well-known workflows.
Benefits of computational design in AEC industry
Computational design helps AEC professionals invest more time in the creative process and focus on solving problems. The innovation of tools and software like Grasshopper, Elise and so on have contributed to the development of more efficient design solutions around the world.
Aiding the development of creative ideas. Computational design gives AEC professionals better methods of developing their creative ideas. By inputting design parameters into a computational framework, they can explore a variety of design options and manage complicated geometries. Computational designers can analyze various possibilities, run simulations, and apply findings to create feasible solutions without losing touch with creativity. This means that structures can still take on diverse forms, curves, and angles without losing functionality. Architects can work on seemingly unrealistic design ideas and optimize them for the real world.
Better documentation with computational design. Computational design helps designers handle project documentation more effectively. Architects can document essential steps that led to the creation of a masterpiece. They can keep records at various levels of the design process. Computational design tools give AEC designers access to an organized database. This means that they can easily get information for future purposes. They can make reference to data from previous projects when faced with similar problems. Tools like Grasshopper, Elise will let you export and modify data that is relevant to a specific project where the need arises.
Faster & smoother iterations. Computational design removes the complications with design revisions. Architects can quickly make design changes and facilitate iterations without having to recreate an entire model. AEC professionals don't have to wait until the implementation phase before they know how certain aspects of the designs will work. They can run a better analysis of their designs, discover loopholes and make effective adjustments while the work is in progress. As a result, the design process can run without interruptions and deadlines are easier to crush.
Creating sustainable structures. Sustainability is an essential aspect of building projects, especially when working with industrial structures. Computational design adopts intelligent building management systems that can help design professionals make informed decisions in this regard. With computational design, inputs from various aspects of the project can be analyzed by an intuitive system. This will provide an insight into key elements and details associated with the real-life structure. Professionals can collectively address structural, engineering, electrical and mechanical details with more accuracy. It's also easier to detect clashes that would otherwise have gone unnoticed.
Leveraging computational design opportunities in aec industry
Computational design is an important force in AEC industry. While many industry professionals are yet to jump on its benefits, it remains a more effective way to improve the building process.
Architects, Engineers, and other construction professionals should not hesitate to get on board. They should be open to understanding and utilizing the various aspects of computational design on the projects.
NJ Optimal team of different specialists from different disciplines are analyzing new opportunities every day. We strive to improve workflows and design decisions to make a more sustainable world.