Contact an expert to discuss your project
Please tell us a little bit about yourself. Fill out the form and we'll be in touch within 24 hours.
For the quickest response, please call us during our business hours. Monday–Friday, 8:00 – 18:00 (GMT+2)
Arvydas Kublickas
Business Developer / Computational Design / Software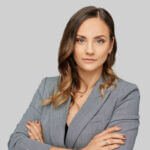 Renalda Kublickienė
Office Manager
Follow us on social media there can you find latest news, tips&tricks and more.
Physical Address:
Naujoji Riovonių g. 21, Vilnius
Company code:
304193941
VAT Code:
LT100011007919
Bank details:
LT78 7300 0101 4585 7843
Swedbank, AB