Unattractive and time consuming design process;
Risk of human mistake;
Even the smallest change requires redesign.
Design process reduced up to 80%;
Algorithm automatically applies predefined logic of design;
Parameter change recalculates new iteration in less than 3 seconds.
Long and complex design process. The smallest changes require the repositioning of adjacent structures;
Inaccurate output calculation of output, which takes place only in terms of the m2 of walls;
Lack of methodology, Composite walls load-bearing capacity for verification.
Significantly reduced design time, but also minimised errors the possibility of errors due to the design rules applied;
An accurate bill of quantities shall be provided after optimisation from the model;
A methodology has been developed to assess the blocks as load-bearing structure.
False level of quality in a project, or needs to upgrade;
Requires remodelling or model change requires manual adjustments;
Replace imported geometries to native files.
Geometries can be upgraded efficiently without manual adjustments;
Referenced geometries can be transformed into native files.
Waste of time in every project readjusting lines and hatches;
Manual work in CAD software.
Predefined rules of sections;
Section baked with all attributes in seconds;
Can be exported in any format;
Custom simple user interface.
Contact an expert to discuss your project

Do you want to discuss your project with an expert? Feel free to drop us a line! Get in touch with us.
Supporting you every step of the way.
No matter the issue, we're ready with answers. Whether it's a software issue, a sales question, or anything in between, our experts are here to help.
Do you want to discuss your project with an expert, get a individual solution or become a partner? Feel free to drop us a line! Contact us.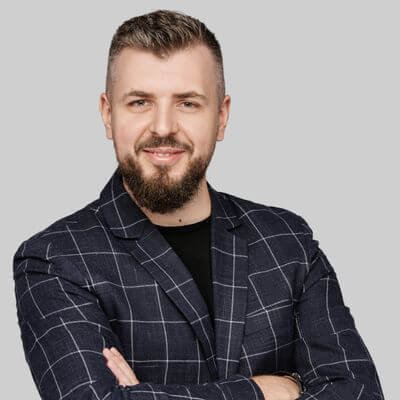 Arvydas Kublickas
Business Developer