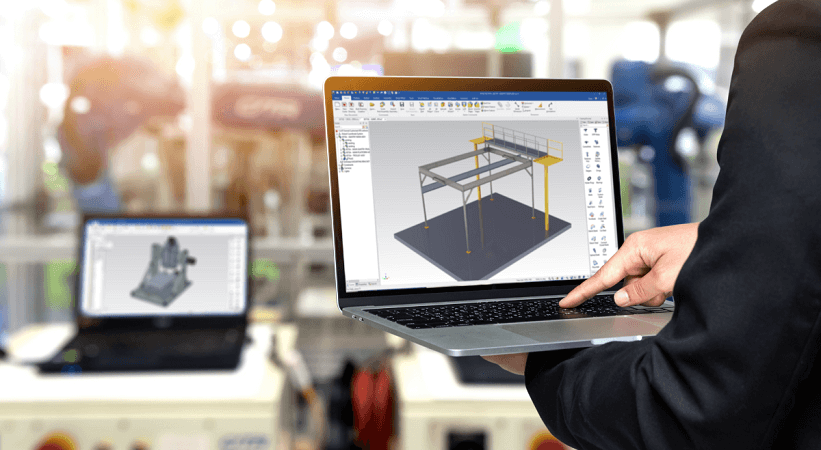 Manufacturing companies across many sectors face a growing hurdle to reduce production and manufacturing costs and deliver their products to market more quickly. Time and savings on production costs are quintessential than ever, and to stay competitive in today's industrial workforce environment, manufacturing companies must learn to be adaptable and do more with less to remain profitable and progressive.
As 3D CAD (computational design) software is increasingly utilized by equipment manufacturers, so does the increasing expectation for part manufacturers to create in three dimensions. The main reason is that 3D modeling allows for a significant reduction in time and costs for equipment manufacturers during the design phase.
IronCAD leads the way in innovative 3D modeling solutions that deliver complete productivity and design freedom, which produces high-quality products while reducing design and manufacturing costs.
With the latest IRONCAD 2020 release, IronCAD enables to turn creative ideas into full 3D reality faster than their competition. With improved large assemblies performance, streamlined workflows, as well as new capabilities and enhancements to IronCAD's digital CAD modeling software, IRONCAD 2020 maximizes the productivity of CAD software users, therefore accelerating the design-to-production process.
Reducing manufacturing costs with 3D CAD design
Companies often look for ways to make or increase their profit margin, but frequently have to find a cheaper and better way to design and manufacture their products. To further reduce the costs associated with manufacturing, many manufacturers have shifted to 3D CAD systems, and away from more traditional 2D CAD systems.
The capability to visualize and communicate your design concepts with customers and collaborators in 3D provides a life-like and interactive design experience that you will not get with a 2D drawing. As a way of selling and marketing their products as well as designing, many manufacturers have shifted to 3D with these benefits in mind. When a company presents a design in 3D rather than a 2D drawing, it grants them a distinct advantage by clearly communicating designs to reduce late-stage modifications where costs are high.
3D designs into the sales process
Companies are now leveraging the 3D designs beyond the design and manufacturing into the sales process where users can have realistic visuals of the products and can even configure assemblies to build the desired products visually that can quickly transition to manufacturing ensuring the exact product is delivered at record speeds.